The little ones # 3 : Léna
Lire ce message en français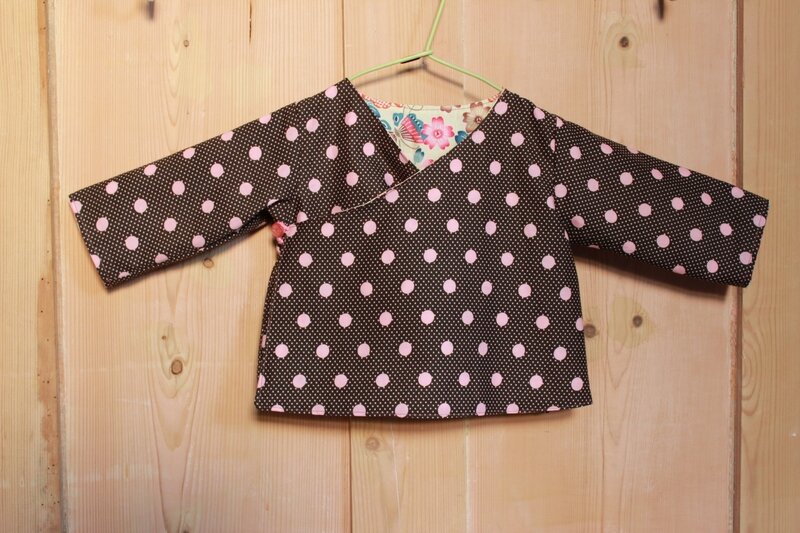 This little reversible baby kimono was sewn for Léna, my cousin's daughter, who was born at the end of november. It is a very simple project, from a
free pattern
(in French) found on the
Marie-Claire Idées
website.
An afternoon of sewing, 2 half yards of fabric, two buttons, and there you have it! Super simple and effective, a very pleasant crafty make. You just sew two identical garments and join them together, tucking the seams in.
The dotty fabric, already used
here
, comes from
Cousette
, and the butterfly fabric is from the Arras market.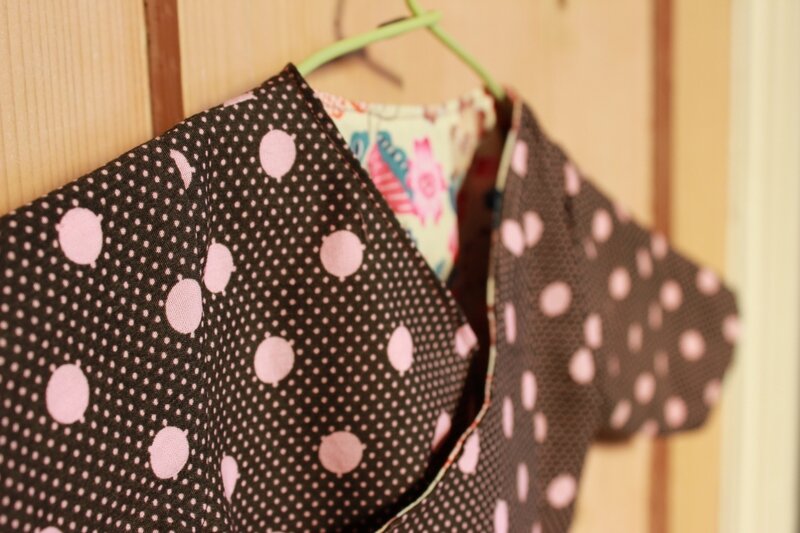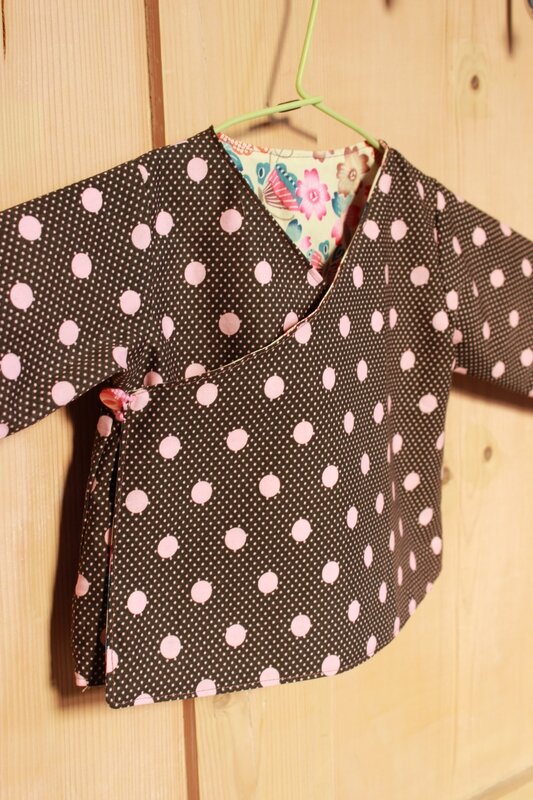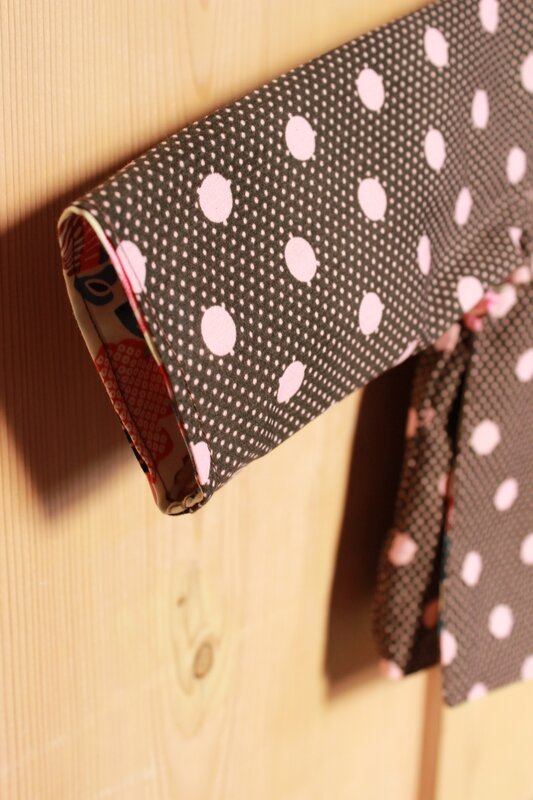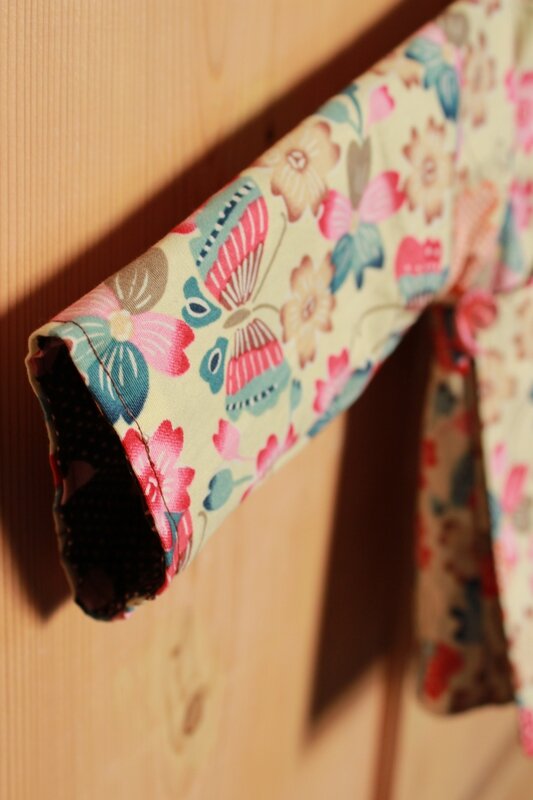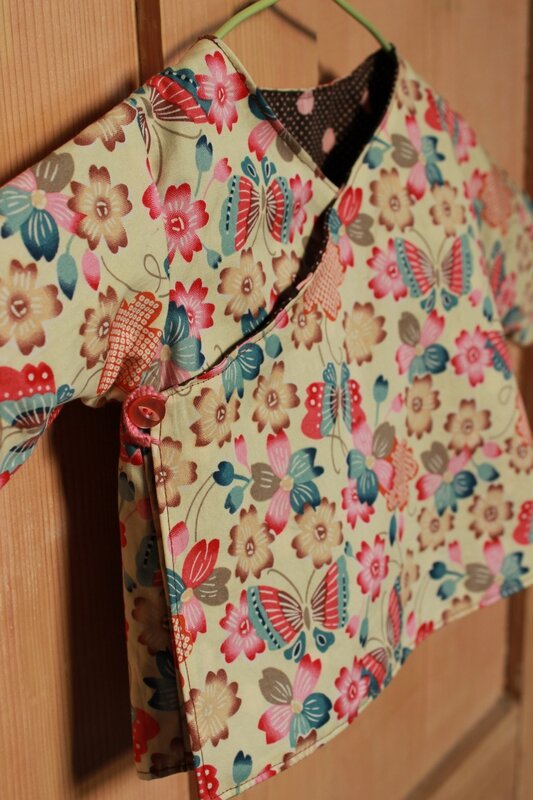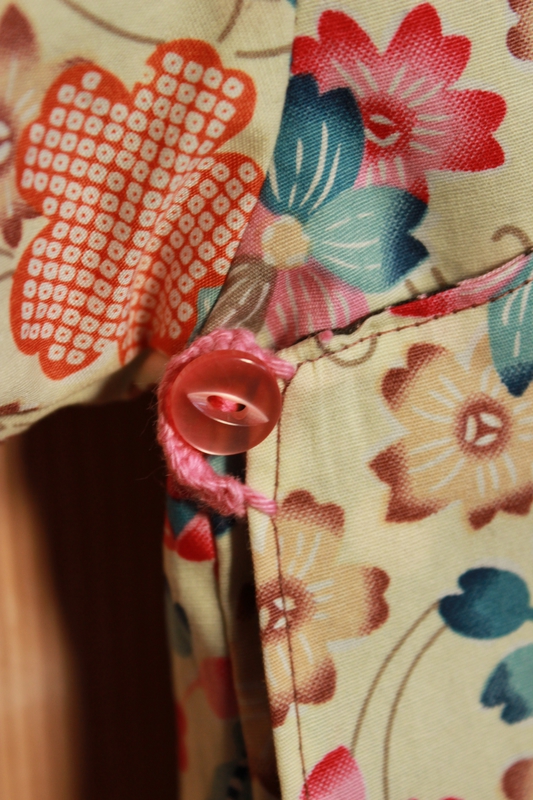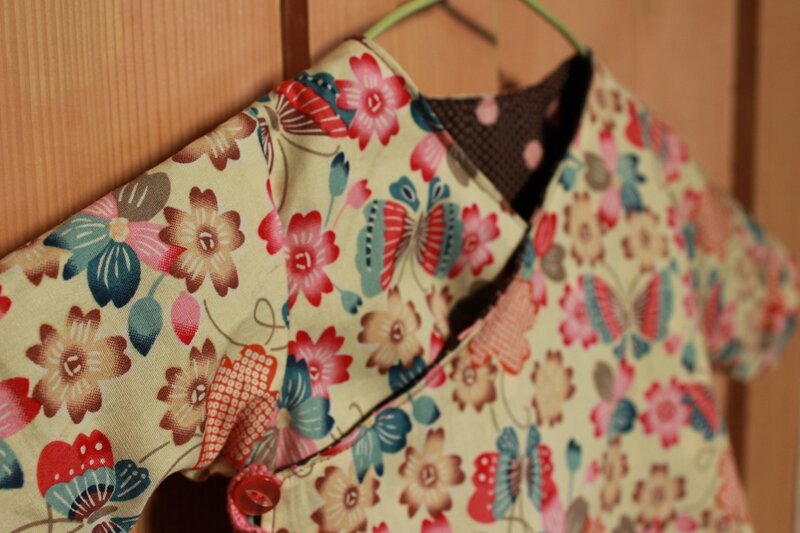 ***
Lire ce message en français