The little ones # 2 : Juliette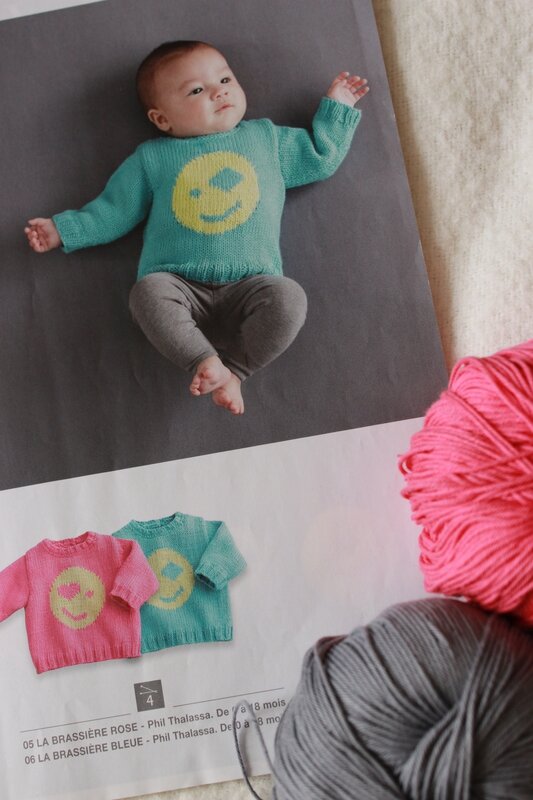 For the little Juliette I knitted a small jumper with an intarsia pattern, found in the n° 67
Phildar
catalogue (I love this pattern book, everything is so quirky and colourful!).
The pattern has a boy and a girl version and is meant to be knitted in Phil Thalassa (n°4 needles) from Phildar. I chose the girly one in size 6 months, and adapted it to Rowan 4 ply cotton (n° 3 needles), bought from
Black Sheep Wools
a few years ago.
I was Lucky enough to have a week's Holiday which allowed me to knit pretty intensively : the jumper was finished on the return flight! I really enjoyed this knit, but next time I try intarsia I will make myself some smaller yarn bobins because there were quite a few knots along the way!