The curtain dress
The curtain dress ? This is the name given to it by Mr Monkey, always an expert in compliments... ! OK, it was made using lightweight upholstery fabric from Ikea (another 20 metre roll bought for 10 euros some years ago), but maybe that's a slight exageration ? Luckily I have some lovely friends who cheered me up by telling me they thought I had got it from Monsoon ! Alright, they were probably only being polite but it did help, especially as this big-bellied figure isn't the easiest to dress !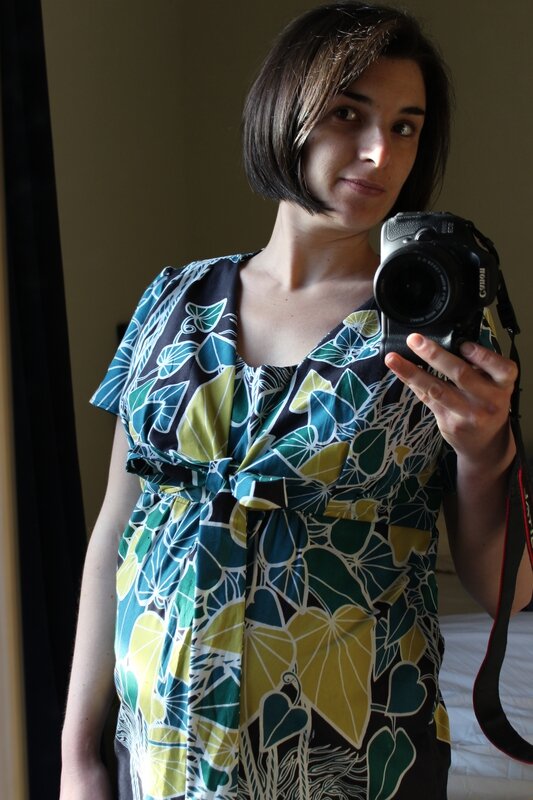 The pattern is from a book by Anna Maria Horner presented in the previous post, and it works as a maternity/ breastfeeding dress, which can also be adapted into a tunic, and has sleeveless and sleeved versions, so it is quite versatile. I found the fit pretty good, the pattern counts many pieces but the explanations are very detailed and clear so it comes together fine. I do like the crossed front, although I prefer to tie it at the back.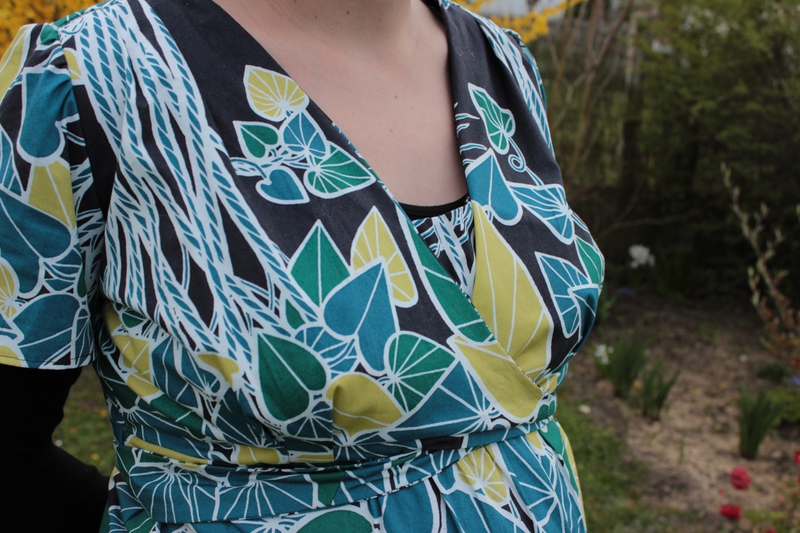 The breast feeding version has a modesty panel at the front which I am sure will be appreciated in a few weeks !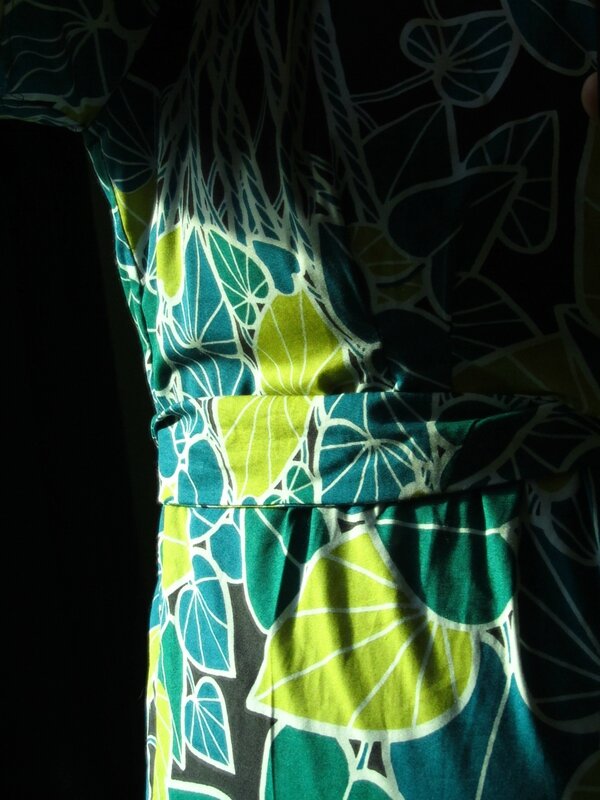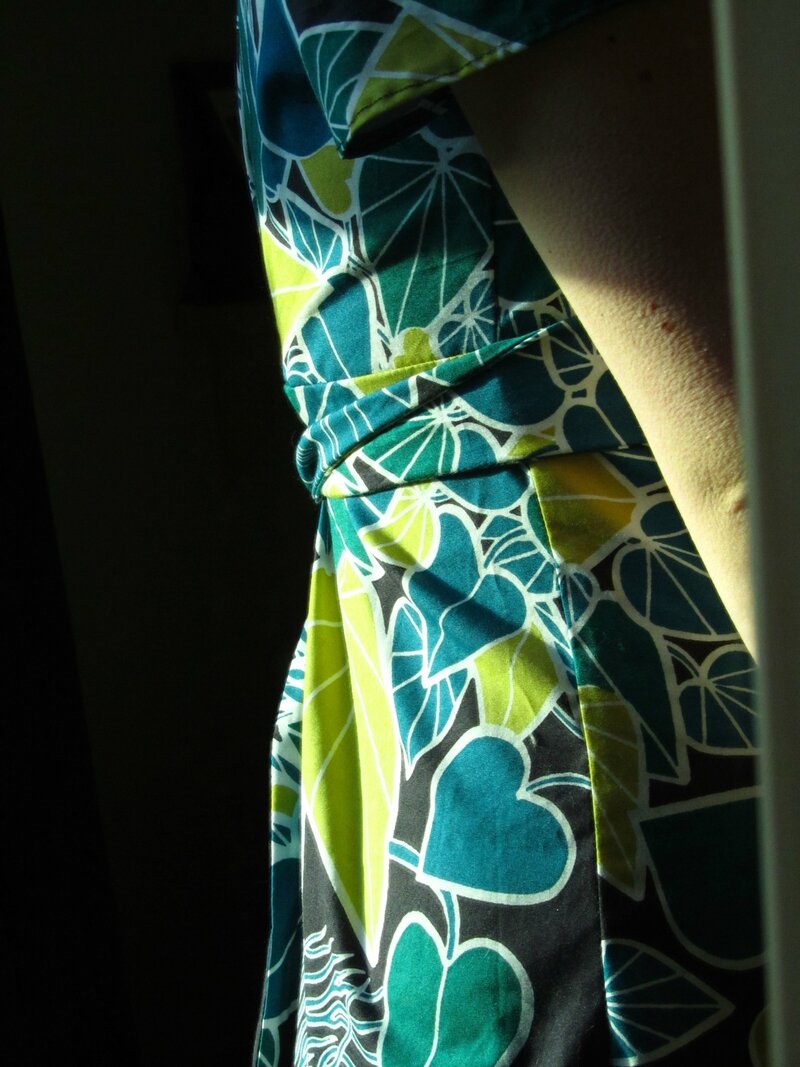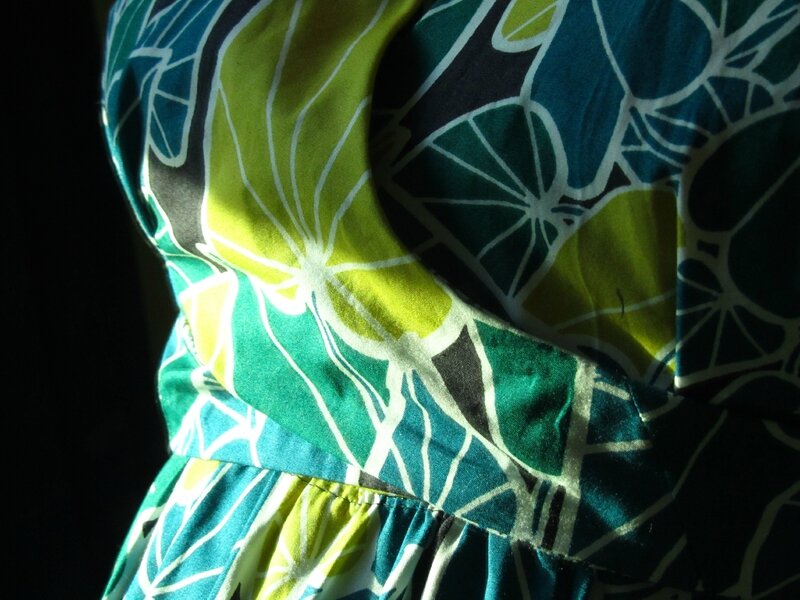 So, what do you think of the curtain dress my little monkeys ?
***